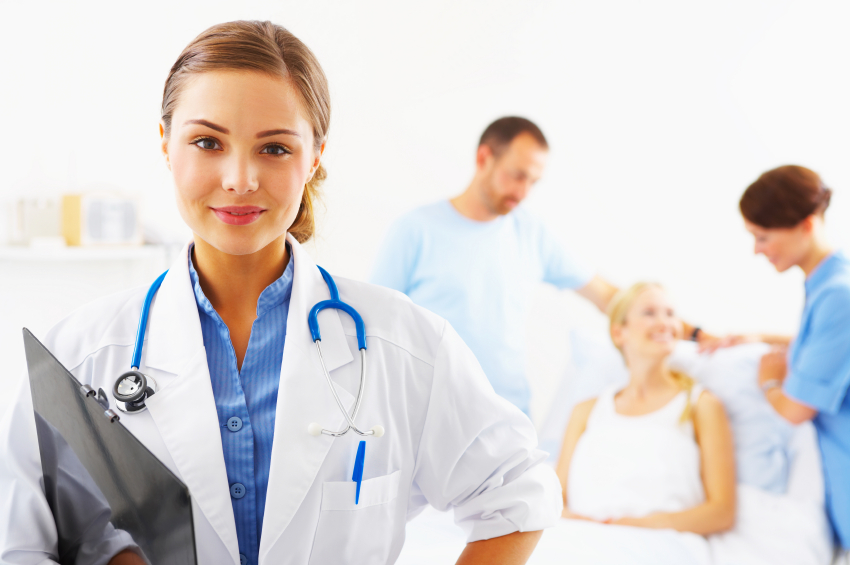 Since 2003, improving the accuracy of patient identification has been number one on JCAHO's yearly list of National Patient Safety Goals. The use of bar code technology to replace inevitable human errors that occur with manual data entry not only increases the accuracy of patient identification, it improves regulatory compliance and reduces costly, sometimes fatal, medication errors. With instant access to reliable and accurate patient data, hospitals can protect themselves from the costly lawsuits and dangerous mistakes that happen all too often.
To contribute to efficient patient care, bar coded patient wristbands can be used to ensure accurate bedside medication verification, patient scheduling and billing, and as an added security check for mothers and their newborn babies, just to name a few. In addition to patient wristbands, thermal labels printed directly from each department are a cost-effective solution for the patient's file folders, charts, order sheets, and specimen collections.
Bar-coded patient information at all points of care ensures accurate delivery of the five rights: the right patient, the right drug, the right dose, at the right time, with the right method of administration.
DataRay's Positive Patient Identification (PPID) Solution features:
Advanced healthcare interface/thermal printer Combination
Seamless integration with existing pharmacy or Hospital Information Systems
Ease of implementation without complicated programming or added layers of software
Two patient-specific identifiers for JCAHO compliance
Reduction in cost of wasted laser labels and expensive toner
Effective, cost-efficient replacement of embossers and imprinters
Benefits:
Increased accuracy of patient identification
Maximizes workflow and productivity
Increased patient satisfaction by improving care and services
Reduction in medical error rate
Reduction in help desk calls
---
Further Reading: